Specificaties voor Bitcoin?
Bitcoin is een digitale munt die draait op een blockchain draait en een P2P-architectuur heeft. Het wordt door industrie-experts ook wel virtuele valuta genoemd. Internet heeft bijna ons hele leven overgenomen, inclusief onze financiële systemen. Niet enkel internetbankieren, het gaat verder dan dat. Bitcoin is een virtuele valuta, dat wil zeggen, het bestaat niet in de echte wereld. Met andere woorden, het is geen fysieke valuta zoals cash geld. Deze fictieve valuta kan je niet aanraken of voelen.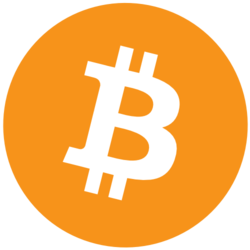 Bitcoin (BTC)
Price
Het was 2008 toen een anonieme ontwikkelaar, Satoshi Nakamoto, met een P2P-valuta betalingssysteem kwam dat tussenpersonen en extra kosten elimineert. Het deed er toch minstens een dag over doen om de ontvanger te bereiken. Satoshi Nakamoto deelde de Bitcoin-witepaper met de cryptografische gemeenschap. Sindsdien is Bitcoin niet meer gestopt. Niemand weet wie Satoshi Nakamoto is of sinds wanneer hij/zij aan dit idee van Bitcoin werkt.
Vergeet vooralsnog dat Bitcoin een cryptocurrency of zelfs een valuta is. Beschouw het als een systeem, een software die direct uitwisselbaar is tussen twee gebruikers zonder tussenpersonen. Stel u dit systeem voor als een instant messaging app zoals WhatsApp of FB messenger. Persoon A stuurt een instant message naar persoon B. Het bericht dat wordt uitgewisseld tussen de twee peers wordt direct afgeleverd en niemand kan die berichten lezen. Nu keren we terug naar Bitcoin en bekijken het als een valuta, hoe lost dit de problemen op van het huidige financiële systeem?
Problemen met het huidige financiële systeem?
Gecentraliseerd systeem: Het traditionele financiële systeem heeft alles opgeslagen in een centraal systeem dat kwetsbaar is voor stilstand. Eén systeem gaat onderuit en al het andere volgt. Bovendien is er altijd iemand die u en uw activiteiten in de gaten houdt. Of het nu de overheid is of de systeemeigenaren zelf.
Het traditionele systeem heeft veel tussenpersonen, zowel vanwege de wetten als vanwege de technologische afhankelijkheid. In plaats van bepaalde technologische activa te bezitten, besteden veel financiële instellingen het uit aan derden. Omdat er veel tussenpersonen bij betrokken zijn, neemt de tijd voor de ontvanger om de middelen te ontvangen toe.
Wanneer u een internationale overboeking of zelfs een lokale overboeking doet, wordt het bedrag dat u stort eenvoudigweg in het systeem bijgewerkt, het wordt niet daadwerkelijk op de bankrekening van de ontvanger gestort. Met andere woorden, het rekeningsaldo wordt 'digitaal' geüpdatet en om dit te doen worden er zware kosten aan de gebruikers in rekening gebracht.
Wanneer was de laatste keer dat u een promotioneel telefoontje kreeg van banken? Moet een recente ontmoeting zijn, toch? Naast uw contactgegevens zijn ook uw financiële gegevens toegankelijk. Bijna iedereen in het financiële bedrijf kan op elk moment toegang krijgen tot uw persoonlijke, financiële en contactgegevens. Hoewel er door de firma's strenge regels zijn opgesteld voor de omgang met de gegevens, begrijpt men die regels niet.
Wanneer de zaken door één persoon of kleine groep mensen worden gecontroleerd, is de kans op een beveiligingsinbreuk groot. Het traditionele systeem heeft een enkel storingspunt, één aanval op het systeem en alles wat de servers hebben is gecompromitteerd.
Deze problemen zullen altijd blijven bestaan. Nu we een betere optie hebben, is het tijd om daar op over te stappen. Het grote verschil tussen het traditionele betaalsysteem is dat cryptografie een gedecentraliseerd systeem is en het traditionele systeem is gecentraliseerd. Bitcoin is als cryptocurrency een onderdeel van het decentrale peer-to-peer betalingssysteem. Opmerking: Bitcoin wordt genoemd als een cryptocurrency omdat het een stuk code is dat cryptografie implementeert.
Bereken hoeveel Bitcoin je krijgt voor je euro's