Ethereum (ETH) is een smart contract platform dat ontwikkelaars in staat stelt om gedecentraliseerde toepassingen (dapps) te bouwen. Op het Ethereum platform is ETH de native valuta, en dit is ook zo met de transactiekosten voor de miners (mijnwerkers) op het Ethereum netwerk. Ethereum is de pionier op het gebied van smart contracts (slimme contracten) op basis van blockchain. Dit smart contract werkt als een zelfwerkend computerprogramma dat automatisch wordt uitgevoerd wanneer aan specifieke voorwaarden wordt voldaan. Op de blockchain zorgen slimme contracten ervoor dat de code precies zo wordt uitgevoerd als geprogrammeerd, zonder enige mogelijkheid van downtime, censuur, fraude of inmenging van derden. Het kan de uitwisseling van geld, inhoud, eigendom, aandelen of iets van waarde vergemakkelijken.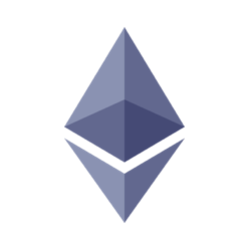 Ethereum (ETH)
Price
In de Ethereum blockchain werken gebruikers om 'Ether' te verdienen, een soort cryptocurrency die het bredere netwerk voedt. Ether is niet alleen een verhandelbare cryptocurrency, maar wordt ook gebruikt door ontwikkelaars om te betalen voor diensten op het Ethereum-netwerk.
Wanneer is Ethereum ontstaan?
Ethereum is oorspronkelijk gecreëerd door Vitalik Buterin. Vitalik is een cryptocurrency onderzoeker en programmeur die eerder werkte aan Bitcoin in 2013. Een online crowdsale in 2014 vormde de kern van de financiering van het Ethereum platform. Het systeem ging live op 30 juli 2015 met 72 miljoen Ethereum reeds gecreëerd.
Zoals bij Bitcoin, is het ook bij Ethereum en worden er nieuwe valuta (Bitcoin of Ether) gecreëerd door een proces dat 'mining' wordt genoemd. Nodes op een blockchain moeten transacties verifiëren; de knooppunten worden beloond met een nieuwe valuta genaamd Ether.
Dit wordt 'mining' genoemd omdat het vergelijkbaar is met goud- of diamantwinning. In plaats van in de grond te graven, controleren de mijnwerkers echter de transacties. Het op deze manier ontginnen van Ether wordt 'Proof of Work' mining genoemd. Het wordt PoW (Proof of Work) genoemd omdat de node moet aantonen dat het het 'werk' heeft gedaan (de transacties heeft geverifieerd) om zijn Ether-beloning te ontvangen. Het slechte aan PoW mining is dat het veel rekenkracht en dus veel elektriciteit verbruikt, waardoor het duur en slecht voor de planeet is. Dus, nu heb je een vrij duidelijk idee over wat ether mining is.
Binnenkort hopen Ethereum ontwikkelaars een andere methode te gaan gebruiken, genaamd PoS (Proof of Stake). Deze methode gebruikt veel minder elektriciteit, dus het is een stuk beter voor de energiekosten en voor de planeet! In PoS worden gebruikers met veel Ether willekeurig geselecteerd om transacties te verifiëren. Deze vorm van mijnbouw wordt beloond met vergoedingen in plaats van met een nieuwe valuta en zal veel minder stroom en elektriciteit verbruiken.
Bereken hoeveel Ethereum je krijgt voor je euro's