Specificaties voor Monero?
Monero's blockchain is opzettelijk geconfigureerd om ondoorzichtig te zijn. Het maakt de transactiegegevens - zoals de identiteit van verzenders en ontvangers, en het bedrag van elke transactie - anoniem door de door de deelnemers gebruikte adressen te verhullen. Samen met de anonimiteit is het mining proces voor monero gebaseerd op een egalitair concept - het principe dat alle mensen gelijk zijn en gelijke kansen verdienen. Bij de lancering van monero hielden de ontwikkelaars ervan geen enkel belang voor zichzelf, en bouwden ze op bijdragen en steun van de gemeenschap om de virtuele munteenheid verder te ontwikkelen.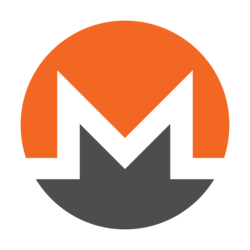 Monero (XMR)
Price
Monero ondersteunt een mining proces waarbij individuen worden beloond voor hun activiteiten door zich aan te sluiten bij mining pools, of ze kunnen individueel moneros ontginnen. Monero mining kan worden uitgevoerd op een standaard computer, en heeft geen specifieke hardware nodig zoals de toepassingsspecifieke geïntegreerde circuits (ASIC's).
Hoe zorgt Monero voor een verbetering van je Privacy?
Monero verlicht privacybekommernissen door gebruik te maken van de concepten van ringhandtekeningen en stealth-adressen. Met ringhandtekeningen kan een deelnemer zijn identiteit verbergen voor andere deelnemers in een groep. Ringhandtekeningen zijn anonieme digitale handtekeningen van een bepaald lid van de groep, maar ze onthullen niet welk lid de transactie heeft ondertekend.
Om een ringhandtekening te genereren, gebruikt het moneroplatform een combinatie van de accountsleutels van een verzender en verenigt het deze met publieke sleutels op de blockchain, wat het platform zowel uniek als privé maakt. Dit maakt het mogelijk om de identiteit van de afzender te verbergen, aangezien het rekenkundig onmogelijk is om na te gaan welke van de sleutels van de groepsleden werd gebruikt om de complexe handtekening te produceren.
Stealth-adressen voegen extra privacy toe, omdat deze willekeurig gegenereerde adressen voor eenmalig gebruik worden aangemaakt voor elke transactie namens de ontvanger. Het gebruik van deze stealth adressen maakt het mogelijk om het eigenlijke bestemmingsadres van een transactie te verbergen, en het verbergt de identiteit van de ontvangende deelnemer. Bovendien maakt Ring Confidential Transactions, of RingCT, het mogelijk om het transactiebedrag te verbergen. Na het behalen van succes bij het verbergen van de identiteiten van verzenders en ontvangers, werd de RingCT-functionaliteit in januari 2017 geïntroduceerd, en is deze verplicht gesteld voor alle transacties die op het mono-netwerk worden uitgevoerd.
Bereken hoeveel Monero je krijgt voor je euro's