New Economy Movement (NEM) is een oplossing voor bedrijven om de opkomende blockchain economie aan de macht te brengen. Oorspronkelijk bedoeld als een vork van NXT, besloot de gemeenschap om te gaan voor een volledig nieuwe codebase. De alpha-versie werd uitgebracht op 25 juni 2014, en de eerste stabiele release 31 maart 2015.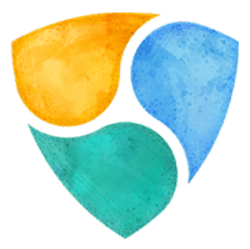 NEM (XEM)
Price
De NEM-blockchainis de krachtbron van wat zij het Smart Asset System noemen. Dit systeem is bedoeld als een open, aanpasbare blockchain-oplossing voor een willekeurig aantal use-cases, gebouwd op eenvoudige, krachtige API-aanroepen. De blockchain is beveiligd en transacties worden verwerkt door een wereldwijd netwerk van nodes waarop de NEM core software draait, en het netwerk wordt gebruikt als een API Gateway server. Dit betekent dat ontwikkelaars die op zoek zijn naar blockchain powered apps geen speciale NEM software hoeven te draaien, omdat alle NEM functionaliteit beschikbaar is door toegang te krijgen tot API-aanroepen. Dit zorgt voor veel flexibiliteit als het gaat om het systeemontwerp en hoe verschillende apps gebruik maken van het NEM netwerk. Apps hebben direct toegang tot de NEM API, hebben toegang tot een aparte server naast het doen van NEM verzoeken, of bestaande servers kunnen worden aangepast om gebruik te maken van NEM op de achtergrond.
De NEM-blockchain maakt gebruik van een Proof-of-Importance-algoritme om consensus te bereiken door middel van een proces dat actieve deelname aan het netwerk stimuleert. Dit zorgt voor een decentraal, wendbaar netwerk van goed gedragen knooppunten. Elk knooppunt heeft een belangrijkheidsscore die bepaalt hoe vaak het kan oogsten (denk aan mijnbouw of staking in PoW- of PoS-systemen) XEM, de inheemse token van NEM. Een deel van dit systeem werkt door het "oogsten van coins": wanneer u munten in uw portemonnee plaatst, beginnen ze als niet geoogste munten. Na verloop van tijd zullen uw munten verworven worden of tellen voor het belang van uw account. Om in aanmerking te komen voor een belangrijkheidsscore moet uw account minstens 10000 XEM hebben. Dit deel van het systeem werkt net als het staken van munten in PoS opstellingen, maar is slechts een deel van de berekening van uw belangrijkheid.
Naast het bijhouden van het oogsten, wordt de transactie grafiek van het NEM-netwerk voortdurend geanalyseerd om informatie te geven over welke knooppunten bijdragen en welke niet. Dit betekent dat hoe meer transacties je naar andere gebruikers stuurt en hoe meer je het netwerk normaal gebruikt, hoe belangrijker je wordt. Het oogsting proces en de transactiecijfers resulteren in een belangrijkheidsscore voor elke node, en deze scores worden gebruikt om de waarschijnlijkheid dat uw node XEM oogst te schalen. Aangezien PoI niet hardware-intensief is, laat het toe om volledige nodes te draaien op bijna elke machine, ongeacht het vermogen, waardoor centralisatie van het oogsten naar die met de grootste machines wordt voorkomen. Omdat het een tijdsbesteding vereist via het oogstings proces, voorkomt het het "rijker worden" effect van veel systemen waarbij degenen met het meeste geld onmiddellijk de grootste verdieners worden en niet overtroffen kunnen worden. In sommige systemen, zoals Bitcoin, zijn het ontginnen van blokken en het runnen van een netwerkknooppunt gescheiden. In het NEM-systeem wordt het draaien van een node om het netwerk te beveiligen en het oogsten van munten gedaan door dezelfde software, waardoor het draaien van een volledige node wordt gestimuleerd en er in de loop van de tijd meer decentralisatie plaatsvindt naarmate het oogsten winstgevender wordt.
Bereken hoeveel NEM je krijgt voor je euro's